FLY
PARAGLIDING TENERIFE
We are a group of certified paragliding instructors dedicated to ride our pasengers like birds through the sky all over the world. Meeting the sport in it's most professional, fun and enjoyable way.
Would you like to experience a whole new world from the sky ?
Enjoy the most spectacular aerial views of Tenerife and El Hierro, the islands, canyons, shores, birds and beyond, in the company of a certified paragliding instructor as you experience the extreme feeling and exitement of flying like a bird during a tandem paragliding flight!
All equipment is provided and no experience is necessary. Just sit back, relax and enjoy the ride!
Live the Adventure, feel the Nature!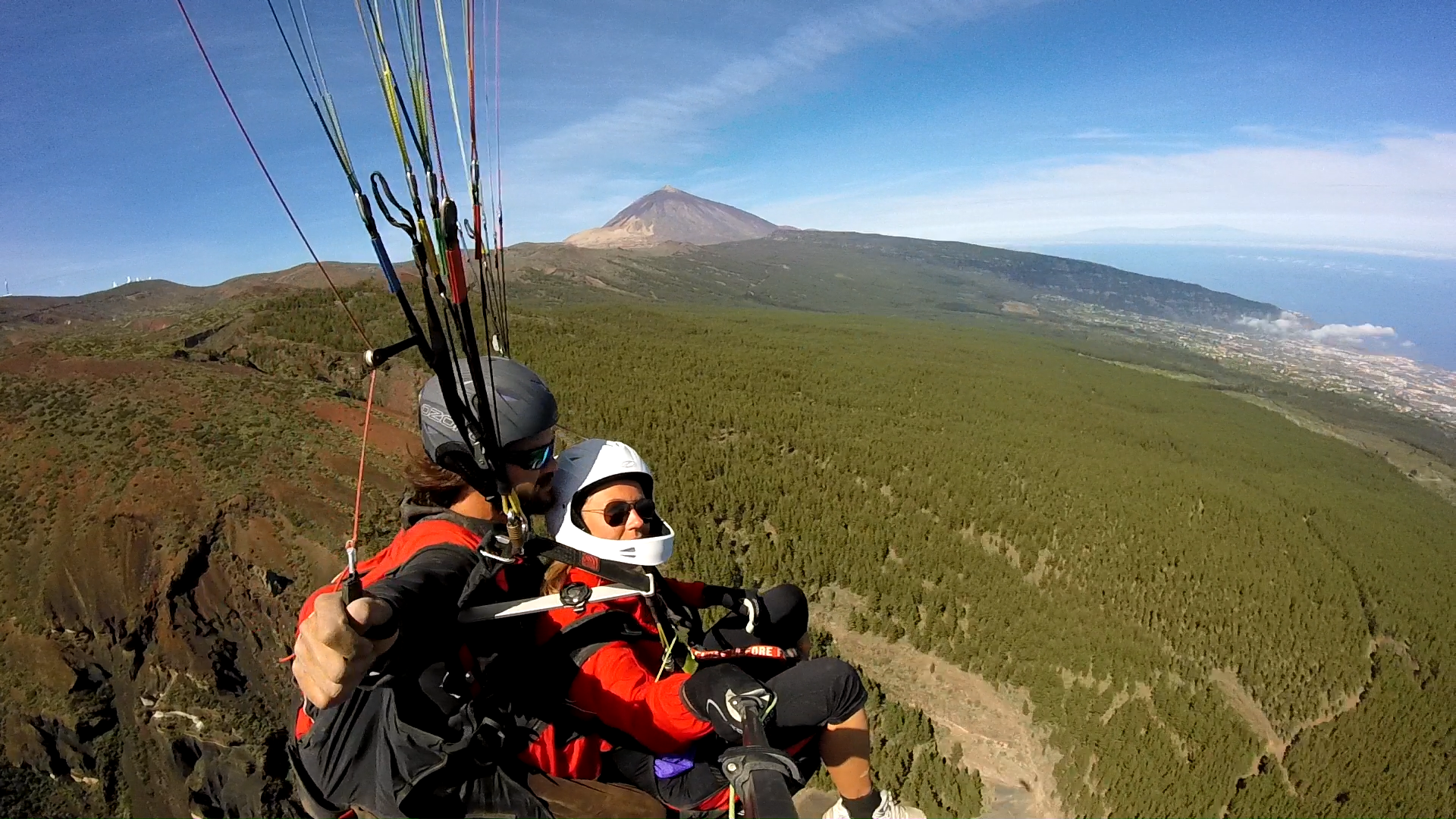 PARAGLIDING TANDEM FLIGHTS TENERIFE AND EL HIERRO
PARAGLIDING SCHOOL TENERIFE AND EL HIERRO
PARAGLIDING HOLIDAYS TENERIFE AND EL HIERRO